Lambda Legal announced the co-chairs of the 2020 Indiana Benefit, the largest annual LGBTQ civil rights event in the state. This year's co-chairs represent Indiana's talented LGBTQ communities and will help build grassroots, local, and corporate support for Lambda Legal, the nation's largest and most successful legal defense organization working to achieve full recognition of the civil rights of the LGBTQ community and everyone living with HIV.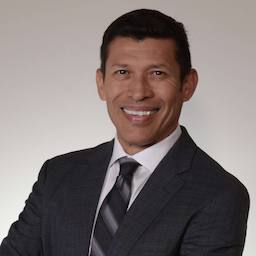 Geovani Bonilla
Geovani Bonilla is the Vice President of Medical Operations at Indiana University Health Plans. He joined IU Health Plans as a consultant in October of 2017 and was appointed to the Vice President role in June of 2018. Prior to joining IU Health, he worked as an independent consultant. Geovani currently serves on the Board of Directors for two non-profit organizations in Indianapolis and has served on the Board of Directors of several non-profit organizations that focus on eradicating poverty, serving underserved populations, and community health and education.
---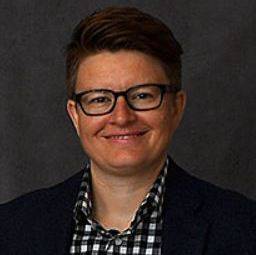 Kristen Matha
Kristen Matha serves as Ice Miller's Director of Diversity and Inclusion. She is responsible for operationalizing the Firm's diversity and inclusion strategy using a data-informed and collaborative approach. In her role, Kristen is focused on developing equitable systems and processes that grow a more inclusive culture. Through this work, she ensures alignment with the Firm's talent development strategy and business outcomes. Before joining Ice Miller, Kristen was an administrator with the National Collegiate Athletic Association (NCAA). Her work focused on diversity and inclusion, internal operations, and regulatory compliance. Kristen is an experienced facilitator and has provided inclusive leadership, unconscious bias and diversity and inclusion operations workshops to attorneys, students and higher education professionals.
---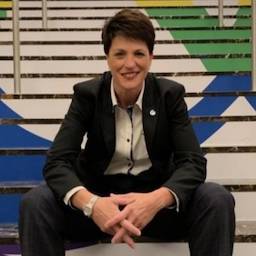 Amber Maynard
Amber Maynard, Inclusion & Diversity Consultant at Corteva Agriscience, is a catalyst for driving progress, inspiring people to show-up fully in the world, embrace their authenticity, and share their stories. Passionate about inspiring inclusion and belonging, Amber has found her calling as a leader setting inclusion and diversity strategy at Corteva. Amber is a 3-time Out & Equal Workplace Summit speaker, a former Host Committee member of the Lambda Legal Indiana Benefit, a former member of the Out & Equal Workplace Advocates Affiliate Leadership Council, and has been a global leader for LGBTQIA+ employee resource groups inside the workplace and beyond. She is President of Women for Change Coaching Community, an international non-profit making coaching accessible for all people seeking positive change in their lives.
The Indiana Benefit has been raising critical funds to support Lambda Legal's important civil rights work in the Midwest and nationally since 1999, which has yielded some of the most important victories for our community in the last twenty years. Indiana continues to remain a front line in Lambda Legal's efforts in achieving the full civil rights of the LGBTQ community and of everyone living with HIV.
Advancing equality is more important now than ever. Join Geovani, Kristen, Amber, and supporters from around Indiana for this year's inspiring Indiana Benefit on September 11, 2020.