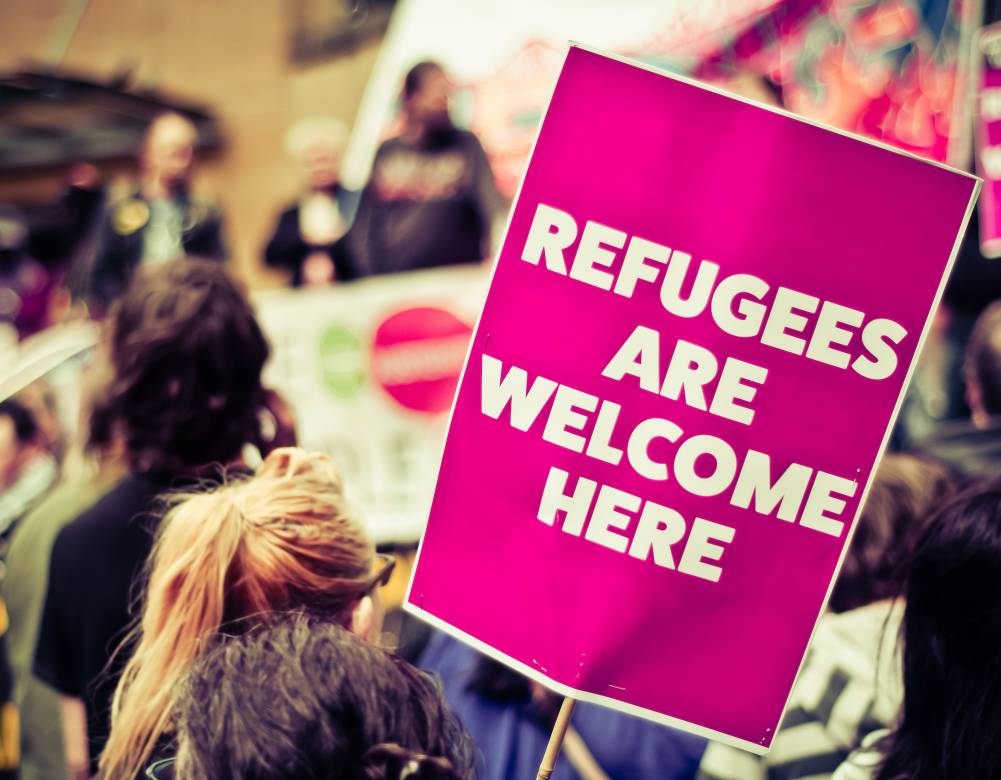 Immigration Equality v. DHS
Lambda Legal and Immigration Equality, along with co-counsel Kramer Levin Naftalis & Frankel LLP, filed a federal lawsuit challenging the Trump/Pence administration's recently-published "death to asylum" rule, which makes sweeping, essentially fatal changes to the United States asylum system.

The rule, which is set to go into effect on January 11, 2021, mere days before a new administration takes office, would make it virtually impossible for most LGBTQ people and those living with HIV who are fleeing persecution and seeking a safe haven in the United States to secure asylum. The new rule would also almost entirely ban women who make gender-based claims and victims of private-actor violence from obtaining asylum. The lawsuit, Immigration Equality v. U.S. Department of Homeland Security, is filed on behalf of Immigration Equality, Oasis Legal Services, the TransLatin@ Coalition, Black LGBTQIA+ Migrant Project, and Transgender Law Center, organizations whose missions to provide legal and community services to asylum seekers who are LGBTQ or living with HIV would be frustrated by the rule.
The rule – promulgated by the U.S. Departments of Justice and Homeland Security – is especially dire for LGBTQ people, people living with HIV, and women, who experience unimaginable violence in their countries of origin and have no other recourse but to flee. The suit challenges several sections including a requirement that applicants, with otherwise strong claims of torture, show that government officials participated in the abuse, and a provision that forces asylum seekers to explain their identity and why they have been persecuted using specific terminology and to disclose intimate details about their personal lives in their first interaction with immigration officials. Many applicants are unable to do so due to trauma and language and cultural barriers as well as fear for their lives, and thus will lose the opportunity to seek asylum.
June 2020: Trump administration announces proposed rule making drastic changes to asylum
July 2020: Lambda Legal files administrative comment explaining many legal infirmities and practical problems for asylum seekers who are LGBTQ and/or living with HIV
December 11, 2020: Trump administration finalizes and publishes rule, set to go into effect January 11, 2021
December 21, 2020: Lambda Legal and Immigration Equality file suit challenging provisions of the rule that would be most harmful for asylum seekers who are LGBTQ and/or living with HIV
December 22, 2020: Lambda Legal and Immigration Equality ask court for an emergency order blocking Trump administration from enforcing rule