< Staff & Leadership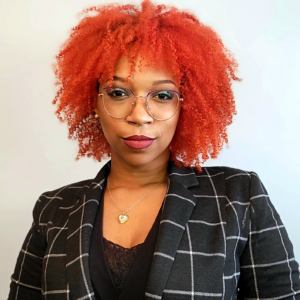 Alexandra Curd
Staff Policy Attorney
Washington, D.C.
Alexandra (Ali) Curd is a Staff Attorney in the Washington, D.C. Office of Lambda Legal, the oldest and largest national legal organization committed to achieving full recognition of the civil rights of lesbians, gay men, bisexuals, transgender people, and people with HIV. Before joining Lambda, Ali worked on the frontlines of housing and economic justice, providing day-of representation to tenants at risk of eviction in the wake of the COVID-19 eviction crisis. In the policy realm, she forged relationships with youth experiencing poverty, housing insecurity, and homelessness and demonstrated her commitment to making a difference in the lives of this underserved population. She also worked extensively with community members of all ages for whom she focused her efforts on minimizing the impacts of criminal records. The relationships she forged with people of lived experience, and their invaluable guidance, resulted in the development of housing policies that address the intersection of housing instability and criminal justice.
During her time at Howard University School of Law, Ali represented low-income clients with criminal misdemeanor charges in D.C. Superior Court as a clinical law student attorney and was a law clerk with the Public Defender Service for the District of Columbia. She was also in Howard Law's Human and Civil Rights Clinic where she worked on an international human rights law project seeking international recognition of the civil rights violations that lead to the shooting death of Mike Brown in Ferguson, Missouri, as well as projects about policing and criminal justice reform. She was also a legal intern with the U.S. Commission on Civil Rights where she researched the collateral consequences of mass incarceration and the effects of a criminal record on life outcomes for marginalized groups.
Before earning her J.D. from Howard Law in 2019, Alexandra attended the University of Kentucky where she studied Political Science, Criminology, and Vocal Performance, obtaining a Bachelor of Arts. She is licensed to practice law in the state of Maryland.