< Staff & Leadership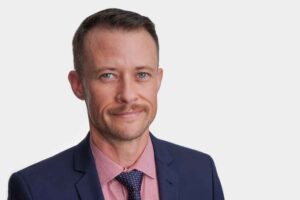 Carl Charles
Senior Attorney
Atlanta, GA
Carl Charles is a Senior Attorney in the Southern Regional Office of Lambda Legal, located in Atlanta, Georgia.
During his time at Lambda Legal, Carl has been involved in litigating many cases expanding and solidifying federal civil rights protections for transgender people. Most recently, he serves as counsel in B.P.J. v. West Virginia Board of Education, a federal lawsuit challenging West Virginia's law banning girls and women who are transgender from participating in school sports; in Fain v. Crouch, a federal lawsuit challenging West Virginia's blanket exclusion of coverage for gender-confirming care in its state health insurance plans; in Kadel et al. v. Folwell et al., a federal lawsuit challenging North Carolina state officials for discrimination in state employee health care; and in Eller v. Prince George's County Public Schools, a federal lawsuit on behalf of a teacher who endured years of abuse, harassment, and retaliation at the hands of school administrators, teachers, staff, parents and students because she is a transgender woman.
Carl was also lead drafter of an amicus brief filed in Hecox v. Little, a challenge to Idaho's HB 500, which sought to ban girls and women who are transgender from participating in sports at all levels and subject all women to sex-verification testing.  The brief was created in partnership with, and signed on by, the Women's Sports Foundation and Athlete Ally. 176 athletes in women's sports signed in their individual capacities, including tennis legend Billie Jean King, basketball superstar Candace Parker, and international soccer icon, Megan Rapinoe.
Carl also previously served as lead counsel in Being v. Crum, a federal lawsuit challenging the Alaska State Medicaid Plan's exclusion of coverage of gender affirming care for transgender Medicaid recipients; as counsel in Karnoski v. Trump, a federal lawsuit challenging the constitutionality of the Trump administration's ban on military service by transgender people; as counsel Conforti v. St. Joseph's Healthcare, a federal lawsuit filed in response to a New Jersey Catholic Hospital's discriminatory denial of transition-related health care for a transgender man, and as counsel in Simonson v. Oswego Country, a federal lawsuit on behalf of Sean Simonson, a retired transgender employee of Oswego County, New York, who was denied health insurance coverage for transition-related care.
In addition to litigation, Carl contributes to federal and state legislative and policy efforts concerning protections for transgender youth and adults in a variety of settings.
Prior to joining Lambda Legal, Carl served as a staff attorney with the LGBTQ Rights and Family Recognition Project at A Better Balance, where he advocated nationwide for LGBTQ-inclusive family definitions in workplace laws and policies. He also worked as a staff attorney with the New York City Commission on Human Rights Law Enforcement Bureau, investigating and prosecuting violations of New York City Human Rights Law. Carl began his legal career as a Skadden Fellow with the ACLU LGBT & HIV Project where he advocated for transgender youth experiencing homelessness, living in out-of-home care, and/or involved in the juvenile justice system.
Carl has written about his own experiences as a transgender man, as well as legal issues facing transgender people for publications including The Advocate, Conde Nast's them., and the former LGBTQ Digital News platform Into. Carl is a graduate of the University of Denver Sturm College of Law where he was co-president of OUTLaw and vice president of the Student Bar Association. He received his bachelor's degree in English Education from the University of Northern Colorado.