< Staff & Leadership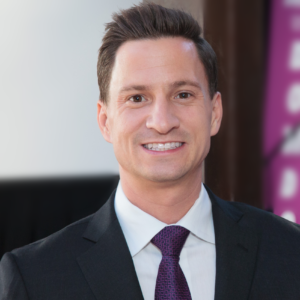 Jeff Souva
Deputy Director of Development
Chicago, IL
Jeff Souva is Deputy Director of Development for Lambda Legal, the oldest and largest national legal organization committed to achieving full recognition of the civil rights of lesbians, gay men, bisexuals, transgender people and everyone living with HIV.
In his role, Souva oversees the operations of the Development Department, including expense and revenue budget maintenance, and directly manages the National Events, Membership and Direct Marketing teams. Souva is a member of Lambda Legal's Senior Management team and works across the organization to support external communications and outreach to Lambda Legal's key stakeholders.
Souva has been a member of the Lambda Legal team since 2007 with experience that ranges across the Development Department. For six years, he led the National Events team, responsible for producing an average of 80 donor focused events annually. Previous to Lambda Legal, Souva worked on the capital campaign to build Chicago's LGBT community Center, the Center on Halsted.
In 2005, Souva was recognized as one of Chicago's rising 30 Under 30 LGBT community activists and advocates by the Windy City Times.
Souva graduated from the University of Michigan with a degree in Sociology, with a concentration on social inequality, race, class and gender.