< Staff & Leadership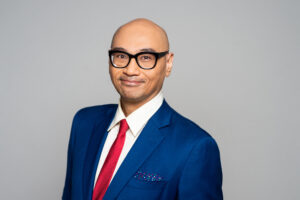 Jose Abrigo
HIV Project Director
National Headquarters, New York
Jose Abrigo, Esq. (he/him) is the HIV Project Director of Lambda Legal Defense and Education Fund. Lambda Legal is the oldest and largest national legal organization committed to achieving full recognition of the civil rights of all lesbians, gay men, bisexuals, transgender people and people with HIV. Jose oversee Lambda Legal's impact litigation and policy advocacy in the area of HIV at the state level and national level.
Prior to joining Lambda, Jose was the Director and Supervising Attorney of HIV and LGBTQ advocacy at Legal Services NYC's (LSNYC) Manhattan Legal Services, the largest direct legal services provider to HIV and LGBTQ individuals in the nation. At LSNYC supervised the provision of legal services to low-income LGBTQ+ and HIV+ individuals in administrative hearings, civil, supreme and federal court on issues ranging from discrimination, housing, public benefits, immigration, social security, to name change/identity documents.
Jose engages in extensive community organizing with the clients he serves and is a racial justice advocate. Jose has dedicated his entire legal career to serving low-income people of color living with HIV and folks who identify as LGBTQ+. Prior to becoming a lawyer, Jose worked in classical archaeology. He received a dual B.A from UC Berkeley and his J.D from CUNY School of Law.