< Staff & Leadership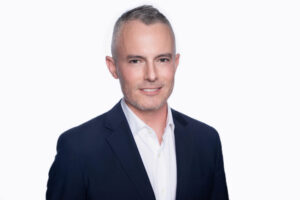 Josh Pushkin
Chief Development Officer
New York, NY
Josh Pushkin is the Chief Development Officer (CDO) for Lambda Legal, the oldest and largest national legal organization committed to achieving full recognition of the civil rights of lesbians, gay men, bisexuals, transgender people, and people with HIV.
Over the last 18 years of his philanthropy career, Pushkin has served in both consultative and full time roles leading development teams on fundraising strategy, donor engagement, and philanthropic goal alignment to exceed targets and advance mission-driven social justice work. As an advisor who helps charities craft cases with measurable impacts, Pushkin has had a special focus on organizational leadership development, major gifts strategy, corporate social responsibility, and board development.
After completing both a Master's in Public Administration and Bachelor of Science in Human Development at Cornell University, Pushkin began his career with CCS Fundraising directing feasibility studies and capital campaigns where he worked with organizations such as the US Fund for UNICEF, Theatre Development Fund, and The World Union for Progressive Judaism. Later as an independent consultant, Pushkin led partnerships with a variety of charitable institutions including Housing Works, Kaufman Center, The New York Public Library, New York Public Radio, Rainforest Alliance, and The New York Psychoanalytic Society and Institute, among others.
Prior to joining Lambda Legal, Pushkin served for three and a half years as the Vice President of Development for Ms. Foundation for Women – the world's first women's foundation, which was co-founded by Gloria Steinem. Originally from Charleston, WV, Pushkin is an avid scuba diver, skier, and traveler.