< Staff & Leadership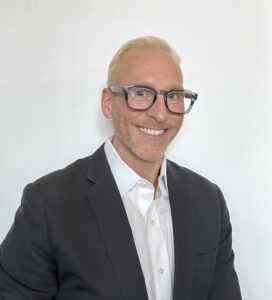 Michael Remaley
Major Gifts Officer
New York, NY
Michael Remaley (he/him) is Major Gifts Officer based out of HDQ in New York City.
Michael previously led an independent consulting practice providing grantmaking, fundraising and communications services for clients such as The New York Community Trust, Robert Wood Johnson Foundation, The Bridgespan Group, J.M. Kaplan Fund, Support Center for Nonprofits, Public Agenda, California Pan-Ethnic Health Network, Leading for Children and CannaBronx. Before resuming his consulting practice in 2019, he was Senior Vice President for Policy & Communications at Philanthropy New York, one of the largest and most dynamic regional associations of grant makers. About half of his career has been on the grantmaking side, concentrating on communications, public policy, program evaluation and grantmaking strategy-development for foundations such as Russell Sage Foundation, The Pew Charitable Trusts, Stockton Rush Bartol Foundation and the grantmaking clients of TCC Group. He was also responsible for many successful grant writing and fundraising efforts, working for nonprofits like Public Agenda, The Harwood Institute for Public Innovation, and the Center for Social Policy and Community Development.
As a founding board member and lead consultant to Restaurant Workers' Community Foundation, Michael helped the founders take their 2016 idea of raising funds for organizations working for better working conditions, racial and gender justice and fair treatment of workers with substance and mental health challenges, and turned it into a nationwide fundraising and grantmaking powerhouse that raised $8M during the pandemic and now has a consistent $2M annual budget.
In addition to his consulting practice, Michael was from 2020-2023 the Editorial Director for Inside Philanthropy's State of American Philanthropy project. He also led a national research and writing project focused on developing tools to measure and assess grantmaking programs and practices on a two-dimensional Justice/Power-Sharing framework.
Michael has a Master of Social Work and an undergraduate degree in Journalism, both from Temple University.