< Staff & Leadership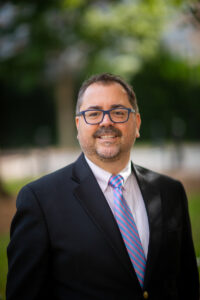 Michael Shutt
Southern Regional Director
Atlanta, GA
Michael has 20 years of experience providing strategic leadership in higher education at Emory University and the University of Georgia. At Emory, he served in several roles including the Assistant Dean and Director of the Office of LGBT Life, Interim Sr. Director of the Center for Diversity and Inclusion, and Sr. Director of Campus Life. Prior to his work at Emory, he advocated for and served as the Founding Director of the University of Georgia's LGBT Resource Center, the first LGBT resource center at a public university in Georgia. He began his career at UGA as Health Educator. Beyond the work on his own campuses, Michael served as a consultant to institutions such as New York University, Princeton University, Spelman College, and Georgia Institute of Technology in the development and assessment of LGBT support services.
Michael also engages in service in the community. He is the Chair of the Board of Directors of the Equality Foundation of Georgia and member of the LGBTQ Institute Advisory Board at the National Center for Civil and Human Rights in Atlanta. Previously, he Co-Chaired of the Consortium of Higher Education LGBT Resource Professionals.
Originally from Indiana, Michael received his Bachelor of Science and Master of Public Administration from Michigan State University and Doctor of Philosophy in Student Affairs Administration from the University of Georgia, where he currently serves as an Adjunct Assistant Professor in the College of Education's Department of Counseling and Human Development.
Michael and his husband, Brian, live in Atlanta where they enjoy gardening, traveling, and being entertained by their rescued puppies, Beatrice and Arthur.