< Staff & Leadership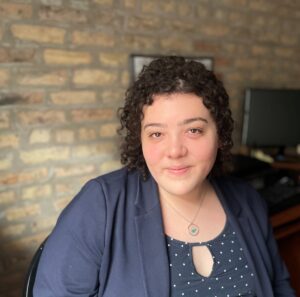 Nora Huppert
Staff Attorney
Chicago, IL
Nora Huppert is a Staff Attorney and former Renberg Fellow at Lambda Legal, the oldest and largest national legal organization committed to achieving full recognition of the rights of LGBT people and everyone living with HIV.
Throughout her time at Lambda Legal, Nora has extensively litigated to advance protections and defends the rights of transgender people.  Most recently, she represents plaintiffs in Southampton Community Healthcare v. Bailey, which successfully challenged the Missouri Attorney General's emergency rulemaking that sought to place extreme restrictions on gender-affirming care for broad categories of transgender people of all ages; and she represents intervenors in Chandler v. CDCR, in which four incarcerated transgender women seek to intervene in a federal lawsuit challenging the constitutionality of a groundbreaking California law that protects incarcerated transgender people.  Previously, Nora has served as counsel in Baldwin v. PEBP, which resulted in a settlement removing a categorical exclusion for coverage of facial feminization surgery in Nevada's state employee healthcare plan; F.V. v. Barron, which resulted in a ruling that confirmed that a 2020 Idaho law banning transgender people from obtaining gender marker corrections on their birth certificates violated a pre-existing injunction; Being v. Crum, which challenged Alaska's Medicaid program's exclusion of coverage for gender-affirming care; and Fain v. Crouch, which challenged West Virginia's blanket exclusion of coverage for gender-affirming care in state health insurance plans.
Nora is admitted in California and Illinois.