< Staff & Leadership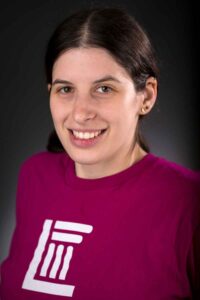 Rachel Rosenthal
Online Database and Constituency Associate
New York, NY
Rachel Rosenthal is an Online Database & Constituency Associate for Lambda Legal, the oldest and largest national legal organization committed to achieving full recognition of the civil rights of lesbians, gay men, bisexuals, transgender people and everyone living with HIV.
Rachel's primary responsibilities involve updating and maintaining records of donations in Lambda Legal's donor database, with a particular focus on processing online donations. Her favorite task is filing (really!).
Prior to joining Lambda Legal, Rachel worked as a Development Associate at the Center for Safety & Change, a provider of services to survivors of domestic violence, sexual assault, human trafficking, and other crimes. She continues to volunteer at the Center for Safety & Change as both a rape crisis counselor and a childcare volunteer.
Rachel holds a B.A. in Political Science from Binghamton University, with a concentration in American Politics.