< Staff & Leadership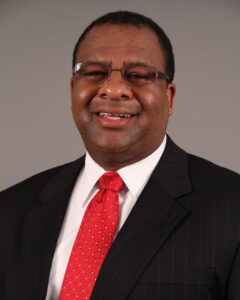 Shedrick Davis
Western Regional Director
Los Angeles, CA
Shedrick (Rick) Davis is the Regional Director of the Western Regional Office for Lambda Legal, the oldest and largest national legal organization committed to achieving full recognition of the civil rights of lesbians, gay men, bisexuals, transgender people and people with HIV. He is responsible for expanding Lambda Legal's organizational reach in eleven Western states with a focus on strategic planning, financial development, and educational and media efforts.
Davis has a long history with Lambda Legal having served on the Board of Directors for seven years with the last two as Co-Chair. He was also a founding member of Lambda Legal's National Leadership Council. As a native of Los Angeles he has been involved in numerous local civic and charitable organizations.
As an attorney, Davis is admitted to practice law in California. Previously to assuming his position at Lambda Legal in March of 2012 he was Vice President and Assistant General Counsel at JPMorgan Chase in Los Angeles. During his twenty year career there he worked for the Credit Card Division in the areas of financial consumer regulation, litigation, and consumer bankruptcy and creditor rights. Prior to that position he was an associate attorney at Manning, Leaver, Bruder and Berberich and a Deputy District Attorney for the County of Los Angeles.
Davis received a Bachelor of Arts in Political Science at the University of California, Riverside. He then studied law at the University of California, Los Angeles where he holds a Juris Doctor degree.