< Staff & Leadership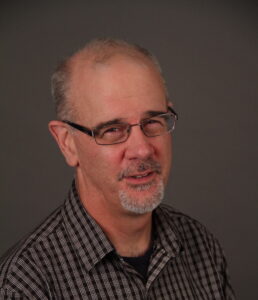 Tom Warnke
Media Relations Director
Los Angeles, CA
Tom Warnke is the Media Relations Director at Lambda Legal, the oldest and largest national legal organization committed to achieving full recognition of the civil rights of lesbians, gay men, bisexuals, transgender people and everyone living with HIV. He oversees Lambda legal's news media outreach operations, including initiating and nurturing relationships with print, broadcast and web-based reporters and supervising the work of Public Information Officers in Lambda Legal's headquarters and regional offices.
Since joining Lambda Legal in 2011, Tom has handled media outreach work on a broad range of litigation and public policy work, including several marriage litigation cases (Sevcik v. Sandoval (Nevada); Majors v. Jeanes (Arizona); and Robicheaux v. Caldwell (Louisiana)), all leading to the historic U.S. Supreme Court ruling striking state marriage bans in Obergefell v. Hodges. Other litigation where Tom has conducted, coordinated and supervised media outreach work include: Hively v. Ivy Tech Community College, the landmark U.S. Seventh Circuit Court of Appeals ruling that workplace discrimination based on sexual orientation violates federal civil rights law; Evancho v. Pine Richland School District, the Pennsylvania case to protect the right of transgender students to use the bathroom that matches who they are; and Zzyym v. Tillerson, the Colorado case seeking to compel the U.S. State Department to issue accurate passports for intersex U.S. citizens who identify as neither male nor female. Tom's work has secured prominent placements in The New York Times, Los Angeles Times, Washington Post, Chicago Tribune, Wall Street Journal, Time and a number of regional daily newspapers, as well as significant digital placements with Salon, CNN.com, NBC.com, BuzzFeed, Huffington Post and others.
Before joining Lambda Legal, Tom served as communications and development director for a Long Beach, California, nonprofit engaged in congregation-based community organizing, coordinated media outreach work for a variety of support organizations and local community development corporations working to rebuild the Mississippi Gulf Coast after Hurricane Katrina, and worked for five years as Director of Communications/Western Region and Director of Local Communications for Local Initiatives Support Corporation (LISC), the nation's leading community development support organization.
Tom is a 1980 graduate of Grinnell College, and has an M.A. in Political Science from Columbia University and an M.S. in Journalism from the Medill School of Journalism at Northwestern University. He worked for newspapers in Massachusetts and briefly in London before becoming a public relations professional in 1992.