For Trans Awareness Week, we are speaking to Tyler Feder, author of Bodies Are Cool
"Bodies are Cool" is a children's picture book that celebrates all the different kinds of bodies that exist. I came across it last year when I was shopping for Christmas gifts for my five-year-old niece. Immediately, I was drawn to its cover illustration, a colorful array of diverse body types.  
I was especially in awe of the transmasculine character with top surgery scars.
"Is that… me?" I thought.
It was the very first time seeing myself visually represented in a children's book, and the moment was powerful. I ended up leaving that Baltimore bookstore with three copies of "Bodies are Cool" — one for my niece, my nephew, and myself. The book is still proudly on display in my apartment.
As part of Lambda Legal's celebrations of Trans Awareness Week, I connected with Tyler Feder, the Chicago-based artist and author behind this special children's book. Together, we discussed her inspiration for the story and the importance of trans visibility and representation. We also talked about "Don't Say LGBTQ+" laws in the U.S., such as the ones in Florida and Iowa, and how harmful they are to books like "Bodies are Cool" and the nonbinary and transgender community at large.
Check out our conversation.
What inspired you to write "Bodies Are Cool?"
I grew up in a very eating-disordered household during a very eating-disordered era (the late 90s and early 00s). I've seen firsthand the harmful effects that diet culture can have on kids learning to exist in the world. I really wanted to make a book that could get to kids who haven't yet absorbed these messages and instill in them the truth that every body is good and deserves respect. The goal is for readers (including the adults reading to the kids in their lives) to love and accept their own bodies and to extend that same love and acceptance to bodies that don't look like their own.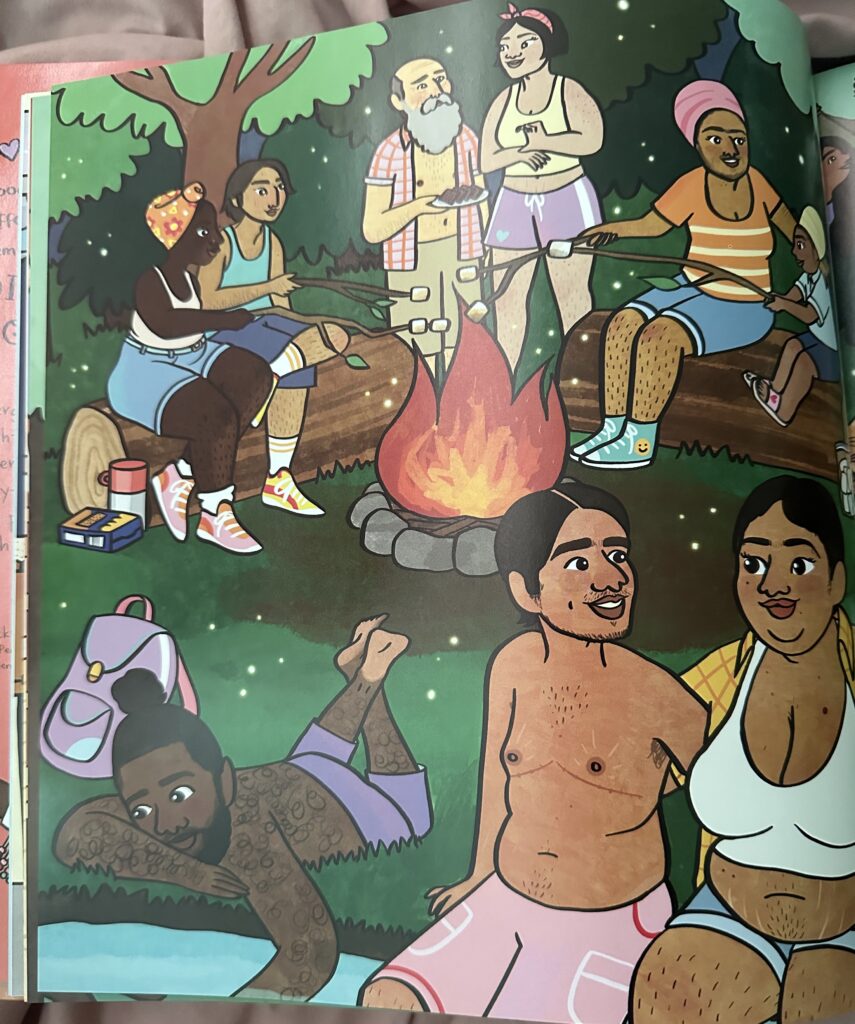 Why was it important to include trans representation? What message did you hope to convey to young readers and to the trans and gender-nonconforming community? 
It was important to me to include as much representation as possible in this book, because I don't think any book about body diversity is complete without acknowledging the many ways that bodies can differ beyond size and shape. Just as I incorporated a variety of skin colors, hair textures, disabilities, and so on — representing a variety of gender identities and expressions was just another type of diversity on the list. It is my hope that trans and gender-nonconforming readers feel included in the message that their bodies are cool, because they are!
"Bodies Are Cool" came out summer 2021. Since then, there has been a steep rise in anti-LGBTQ+ legislation in the U.S. How has that affected the way your book has been received lately? Especially since not only are some of the characters trans, but based on their top surgery scars, it's assumed they've had access to gender-affirming care?
Unfortunately, my book has received a whole bunch of hate, the majority of it being transphobic. I've been accused of being a pedophile and a "gender fascist" for the wildly controversial act (heavy sarcasm intended) of drawing a handful of clothed trans people minding their own business in a book about acceptance. It makes me so angry, and the fact that I'm getting all this hate as a cisgender woman just makes me all the more passionate about supporting the trans community and including trans folks in my art.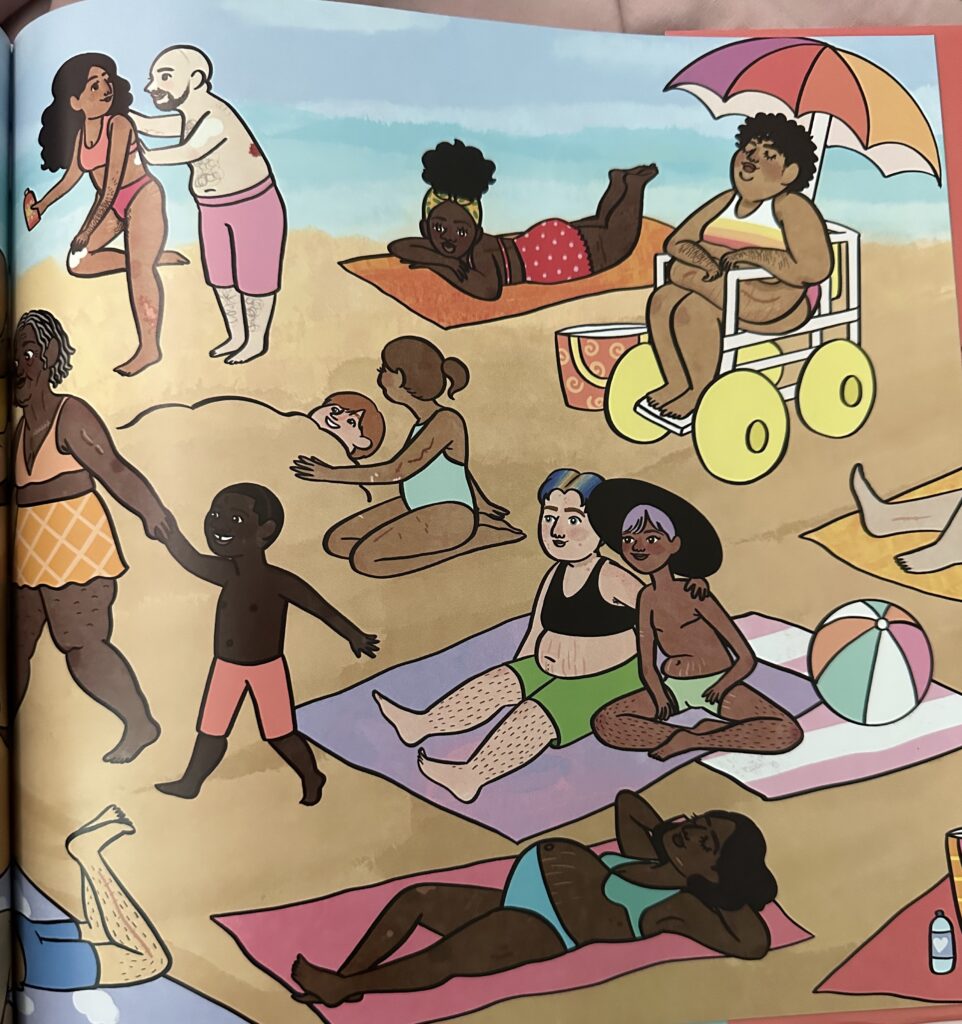 Under "Don't Say LGBTQ+" laws, teachers are not allowed to discuss sexual orientation and gender in schools. Meanwhile, these same topics prominently feature in some of the most frequently Banned Books in America. Why is it vital that trans youth can access "Bodies Are Cool" and other books on these topics? And what are your thoughts on these "Don't Say LGBTQ" laws?
Oy vey, those "Don't Say LGBTQ" laws are so absolutely backward and absurd, I could rant about this for hours! It kills me to think of the LGBTQ+ kids and the kids with LGBTQ+ parents and caregivers that are going to be harmed by the legislation. No matter how many of these laws get passed, trans kids are always going to exist. They deserve access to books that reassure them that they're valid and that teach them information they may not be able to learn elsewhere. I think adults forget that kids are literally learning new things every day — there's no reason they would be shocked and alarmed learning about trans people any more than when learning how yellow dandelions turn white and fluffy. By making LGBTQ+ topics taboo, we only add the potential for prejudice to something that would otherwise be a regular learning experience.
Please provide a short message of hope for trans youth and trans readers. It can be a poem, a story — any format you like!
I once had the pleasure of being a guest reader at a library-run book club for elementary schoolers. When the librarian asked the kids to go around and introduce themselves, one girl confidently but nonchalantly included her pronouns. Not a single kid was fazed — they all used her correct pronouns throughout the day, and we had lots of fun reading and laughing together. This is the generation that's going to be making legislation one day. This is the direction the future is going.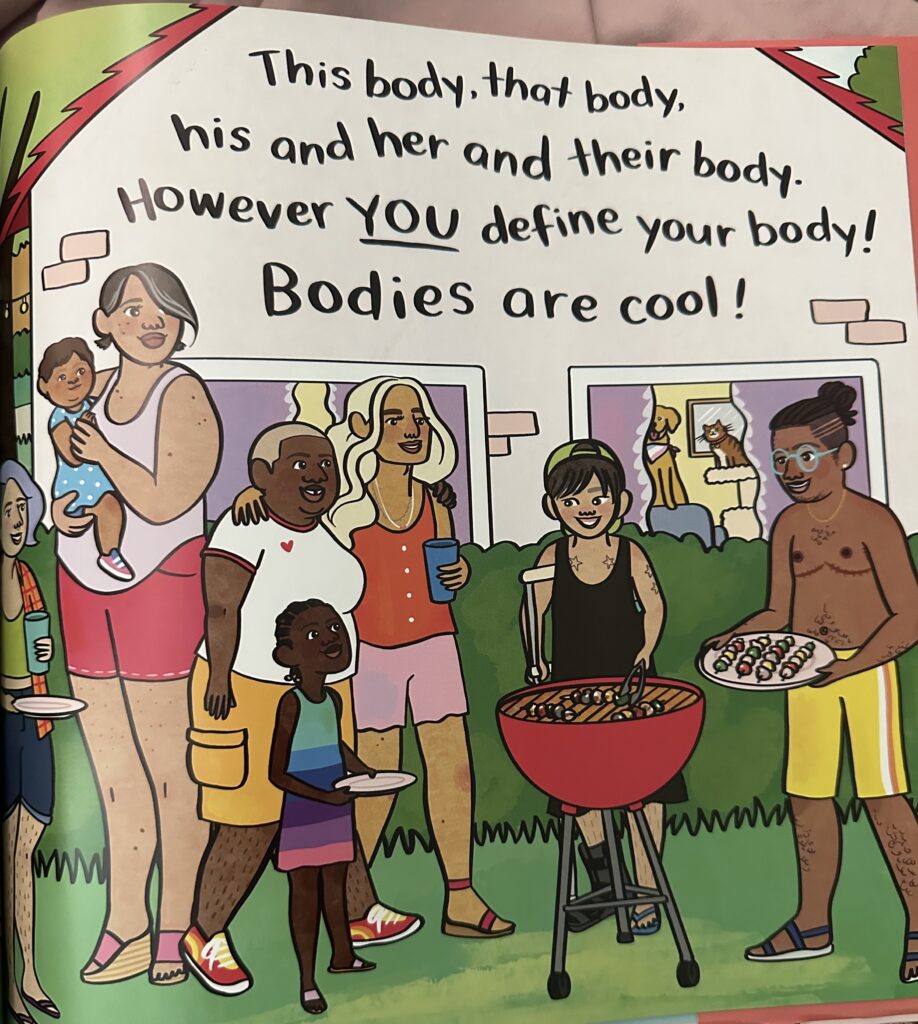 Tyler Feder (she/her) is a Chicago-based artist whose work explores Big Feelings, feminism, and pop culture. She wrote and illustrated "Bodies Are Cool," as well as "Dancing at the Pity Party" and "Are You Mad at Me?" Learn more at tylerfeder.com.

Check out the Lambda Legal blog for additional Trans Awareness content, including a piece about one trans man's journey into fatherhood. For more about Lambda Legal's work fighting "Don't Say LGBTQ+" laws and protecting nonbinary and transgender rights, check out our recent FAQ.